Leadership Team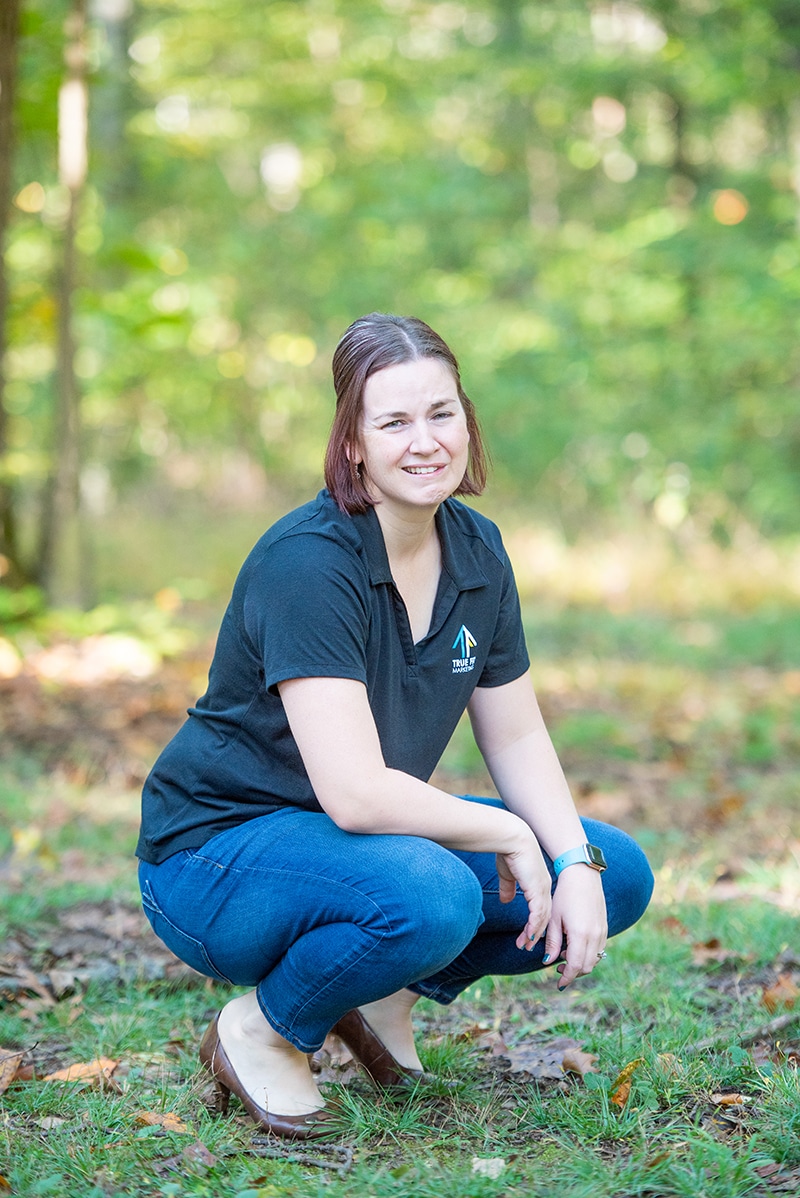 Arlea Hoffman
Owner, Chief Business Advocate
The best compliment I have ever received is "You've helped make marketing fun again. We are constantly laughing at our meetings and we look forward to your team coming!" That is our goal… a fun and effective marketing strategy that is not forced but fits naturally into your business and your goals.
I have been incredibly blessed over the last 15+ years to be a marketing director, a marketing consultant, a sales manager, and a marketing agency business owner. I am also a marketing and a "sales" trainer, but I firmly believe that any part of "sales" is creating a mutually beneficial relationship with a client (hence why my main sales training is called "Never Sell Again!").
Prior to the launch of True Fit Marketing, I was incredibly honored to help develop, train, and launch multiple digital and marketing agencies across the country. Locally, I was the Digital Strategy Director for a nationally award-winning digitally focused agency that we built from the ground up. I led an amazing team of local digital strategists, partnered with sales teams from multiple media sources, and managed national business partners who are experts in their respective fields.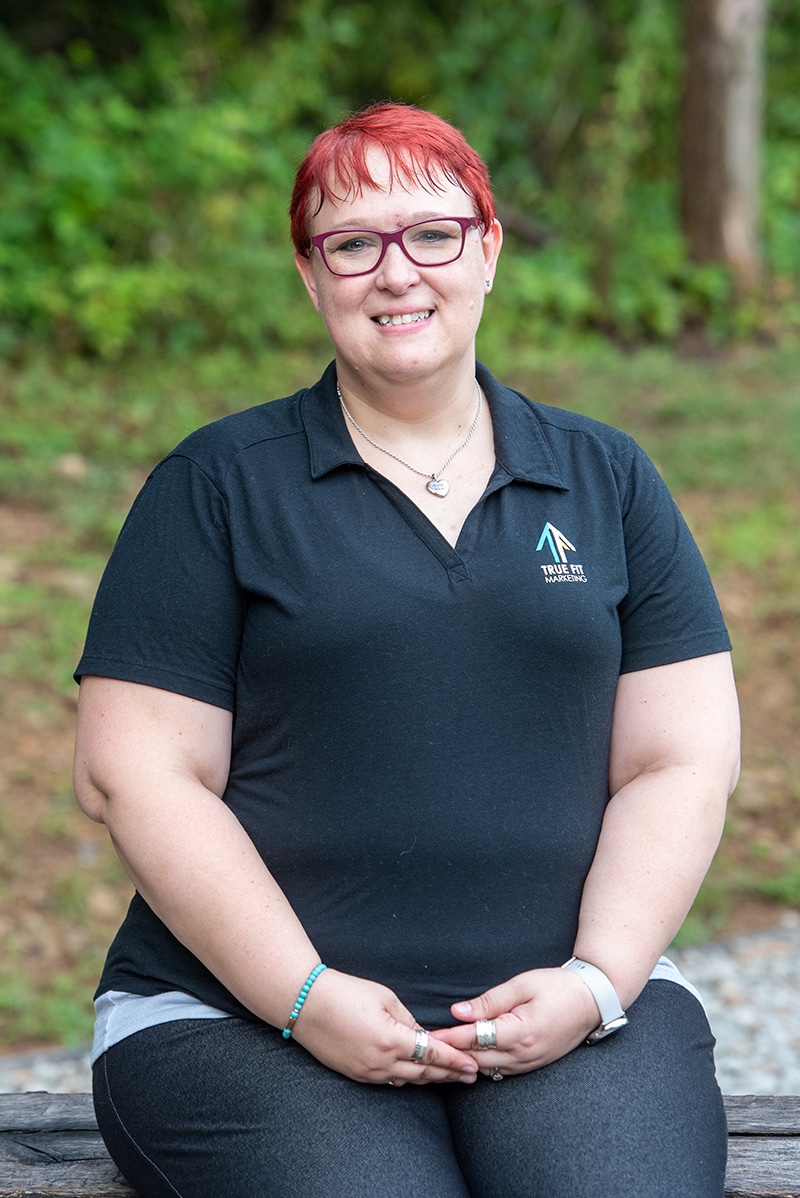 Melissa Wescott
Client Success Director
Melissa attended Carlow College and Union-PSCE, earning a Bachelors of Arts and two Masters degrees – a Masters of Divinity and a Masters of Arts in Christian Education. She's worked in churches, with victims of domestic violence in the court system, assisted organizations with grant writing, worked in various positions in banks, served in multiple women's professional organizations and on their boards, and has been working in the field of marketing for over 5 years. Melissa loves working behind the scenes, bringing humor, knowledge, and a tireless work ethic to help clients succeed, particularly in Search and Social Media Marketing.
Local Marketing Team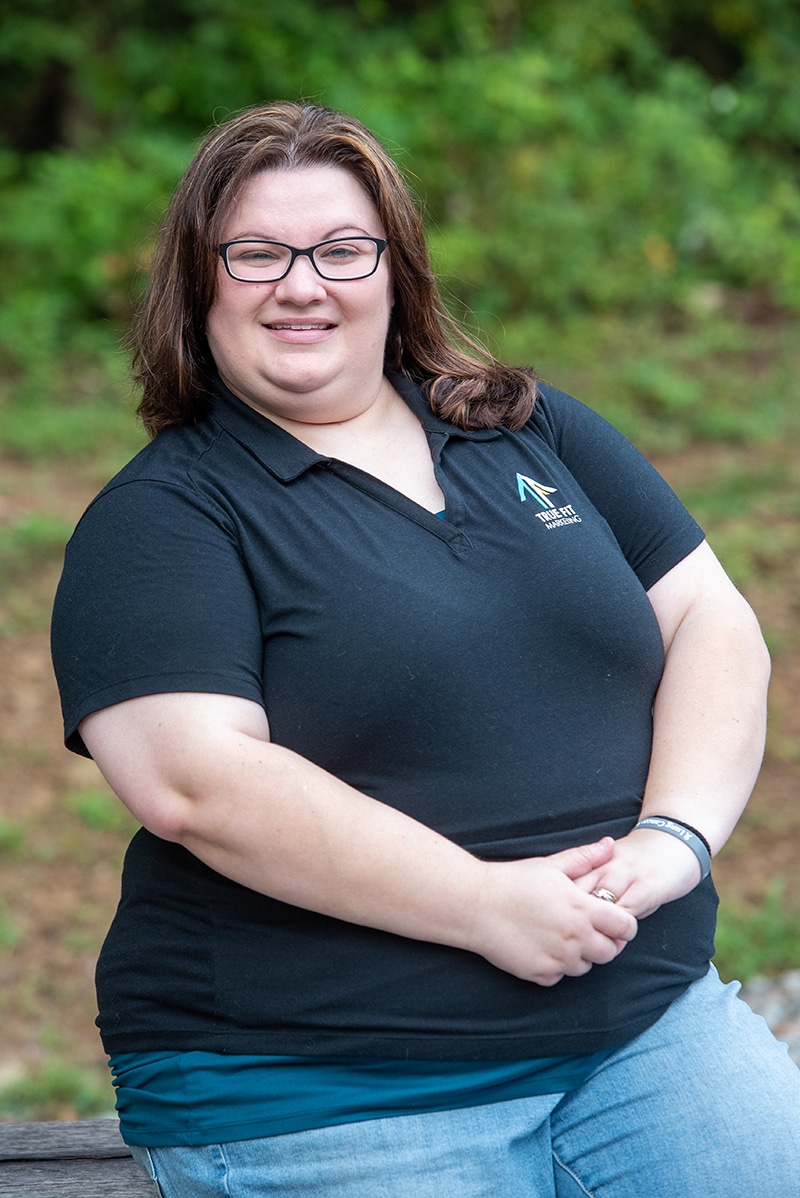 Julia Smith
Office / Project Manager
Julia graduated from California University of Pennsylvania with a Bachelors of Science degree in Chemistry in the Fall of 2011. Julia started her career working for an Environmental Consulting agency as a Chemist followed by her 8 year stint at a generic Pharmaceutical company as a Senior Specialist in Quality Compliance. Her recent entrance into the Marketing world is a new chapter, but she is eager to learn and excited to help young and small businesses find their spot in the world while watching their success grow! Julia is a personable and hard-working employee who loves getting to know people, supporting others, and learning how she can help anyone reach their goal!
PERSONAL
Julia loves her 2 fur-babies and her amazing Husband. She is busy renovating her first home and making it everything her and her Husband have dreamed of. Music is life. Family is of top importance to the Smith's and they often are helping or catching up with family in their personal time, as well as volunteering to try and make a difference in their small part of the world.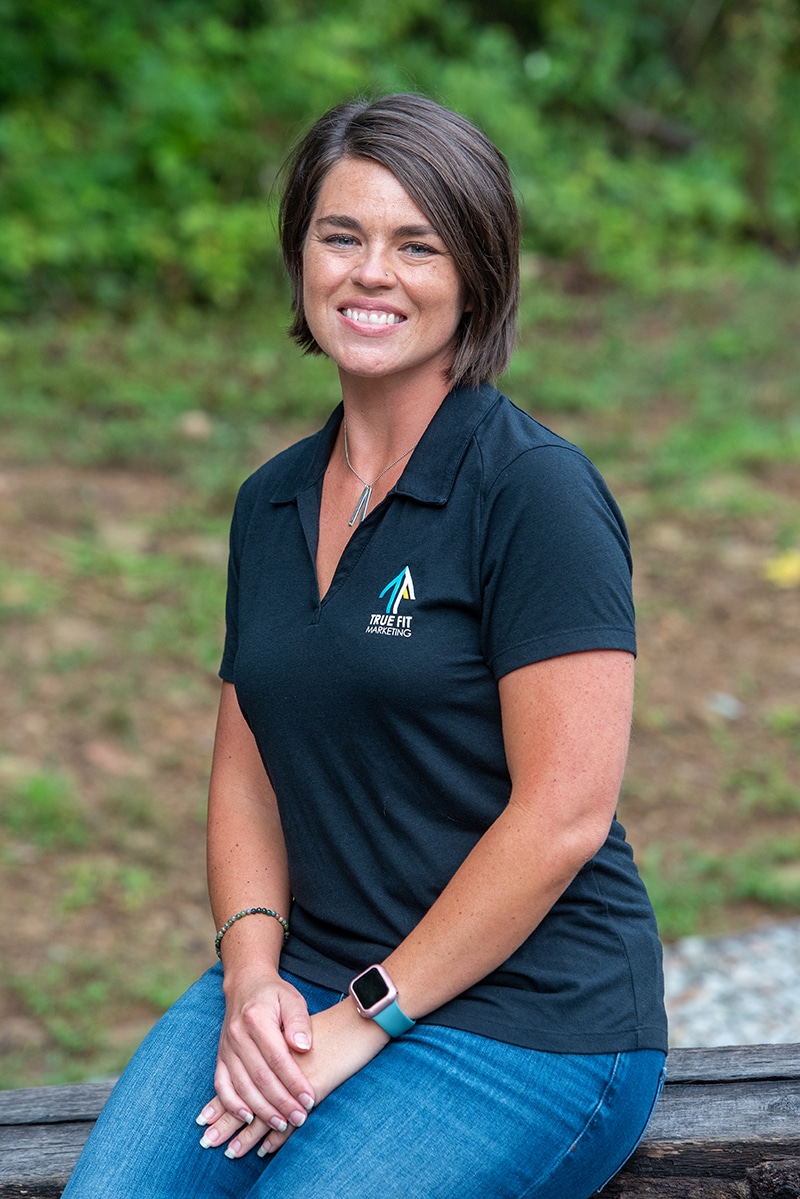 Christine Cox
Account Manager & Content Strategist
HI! I am Christine Cox and I wear many hats – great way to start an introduction, right? But stick with me…my favorite hat is my writing hat. Here's a short story: A friend once asked me to help her with some writing she had to do. I agreed. In no time I wrote what she asked me to get out on paper (her verbal description, but my words). She looked at me and said, "That would've taken me forever to write but you were able to do it so fast. Right off the top of your head. You have a talent." That conversation stuck with me. "Right off the top of your head", has always reminded me of a hat. I laugh because marketers always tend to wear a lot of different work hats, but always have their passion hat. Mine just happens to be writing! So here I am…writing, writing, writing!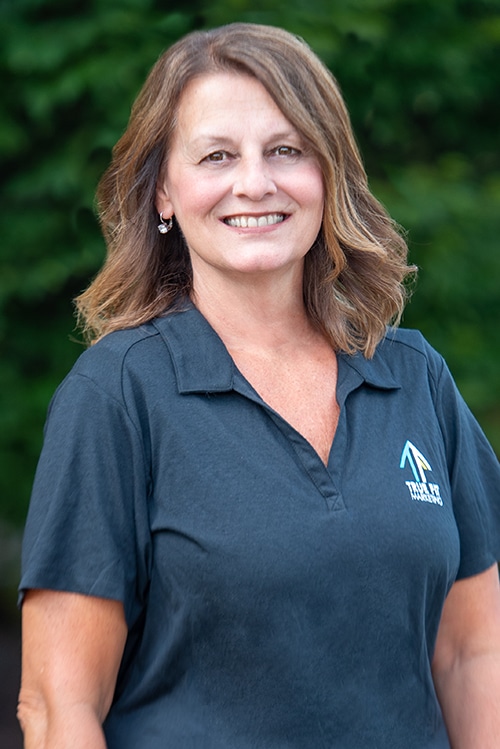 Gina C. Lynn
Account & Project Manager
Gina joins the True Fit Marketing team to help support the website marketing team and to bring her amazing base of experience to account management.
Her vast knowledge comes from spending nearly two decades in the nonprofit and small business world and brings with her a broad range of experience in brand marketing, content creation, social media and website management, event management, network marketing, and so much more. Drawing from this experience she will be instrumental in assisting clients with their marketing needs to ensure that their organizational goals are met. In addition, Gina will provide marketing support to help clients sustain and grow in their businesses in this ever-changing environment.
Gina enjoys paddle boarding in the summer and snow skiing in the winter, and is a stained-glass artist creating from a small studio in the Mon Valley.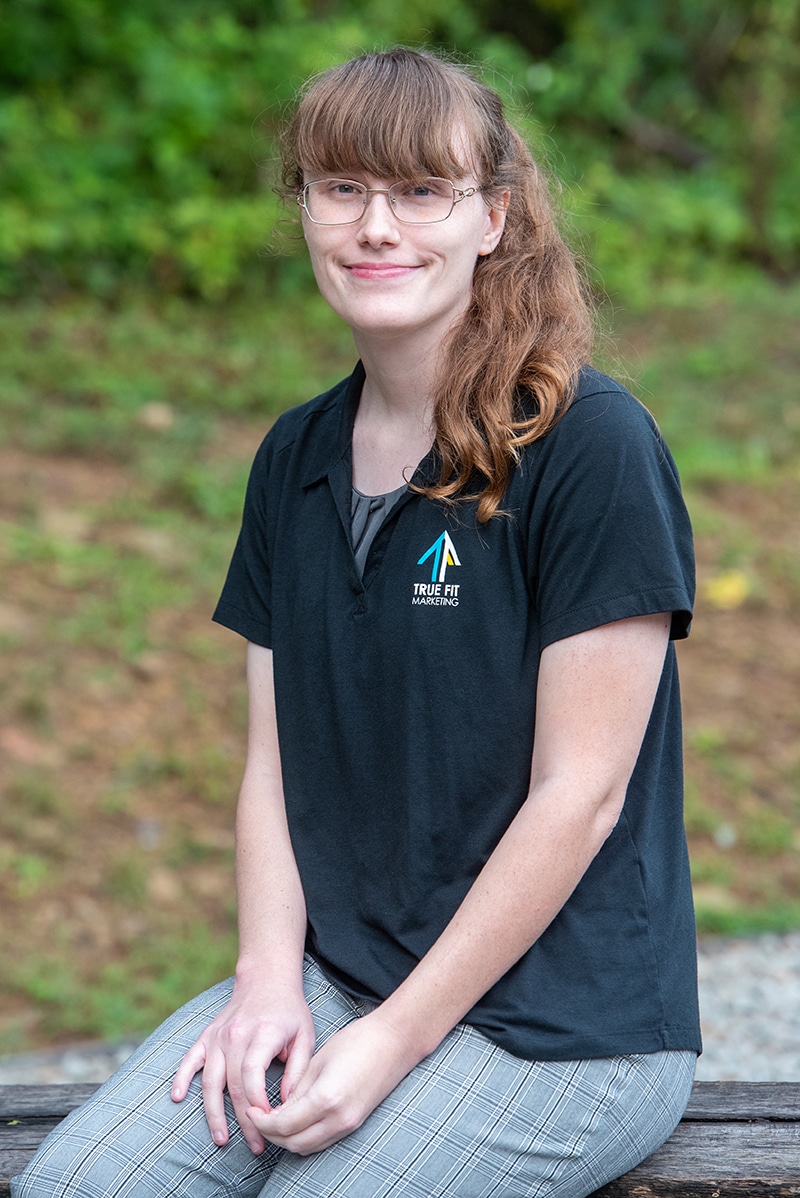 Marianne Jenkins
Account Manager & Creative Strategist
I'm a designer, developer, and communicator who is passionate about helping brands tell their stories. I hold a Master of Science degree in Integrated Marketing Communication and a Bachelor of Science degree in Graphic Design with an emphasis in communication. I have over 12 years of experience in helping businesses large and small communicate their message to their audience. I've designed everything from product labels to websites to playbills for theatrical productions to large scale digital advertising billboards. I take an integrated approach in my work to ensure that what's being communicated on one channel is consistent across all channels. I consider myself very fortunate to be afforded the opportunities to expand my skillsets in a variety of fields, including Web design and development (working with content management systems and servers) , IT solutions, branding, marketing, graphic design, video editing, PR, social media management, and web analysis. I look forward to the opportunity to get to know you, the reader, while working with my wonderful colleagues and the amazing talent that True Fit Marketing has gathered!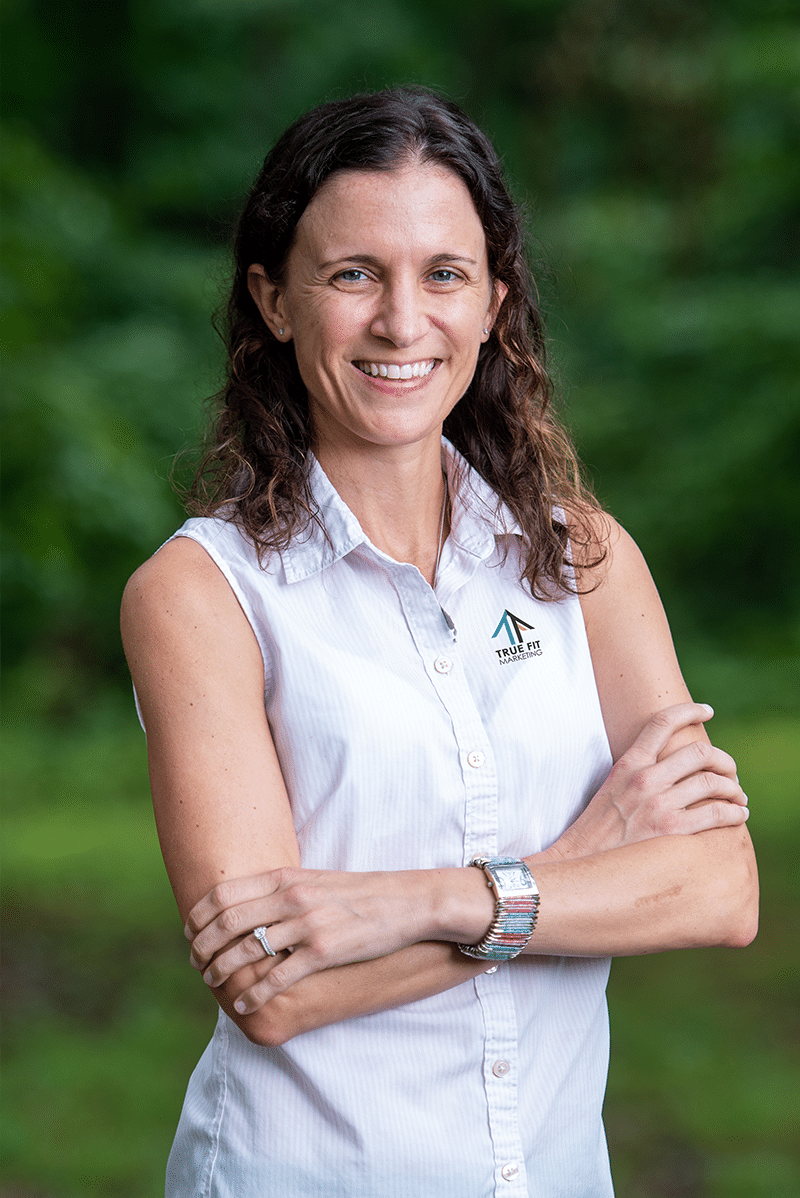 Melissa Migliaro
Account Manager & Event Strategist
Melissa prides herself on the ability to form long-standing relationships and help connect people with the resources/people to advance their personal and business goals. She believes that strong relationships are one of the top-key skills any business owner needs in order to grow.
Melissa brings over 14 years of a diverse background that has prepared her to serve as a resourceful independent consultant in the Pittsburgh area. She combines her previous experience in social work, marketing, and community outreach with previous skills as Founder and CEO of Metamorphosis, her own Wellness Company, to serve a wide range of people and communities. As a self-starter and entrepreneur, Melissa prides herself on her ability to form long-standing relationships to help connect people with the resources and other people to advance their personal and business goals. She has the ability to provide quick turn-around results for her clients and brings a refreshing and charismatic energy to her audience.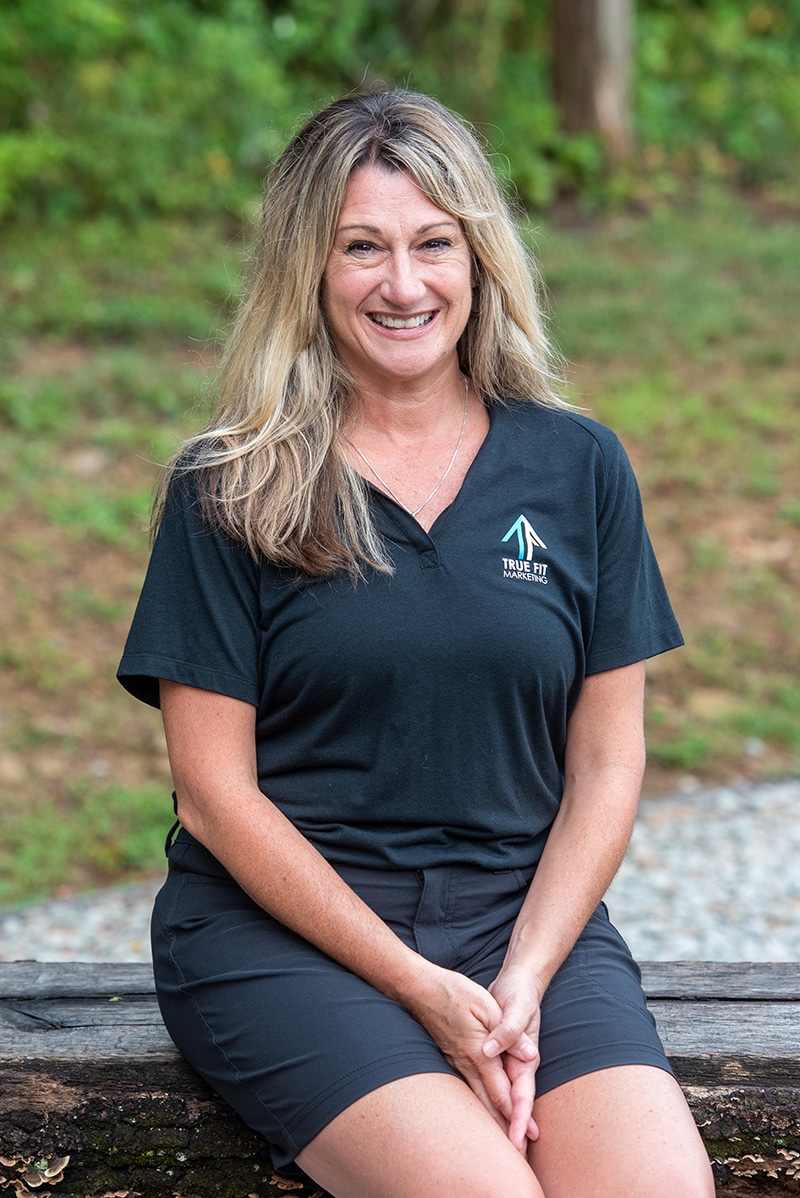 Peggy Troiani
Web Developer
Peggy is a tech savvy and ambitious web developer. If she can't figure it out, she can't rest until she does. Always having an interest in design, Peggy started out in the Pittsburgh Art Institute's Digital Design program. After taking a website class she found a new passion and went on to earn a degree for Web Development.
Always having a thirst to learn more, she keeps up with the latest website trends by watching different tutorials and videos in her spare time. Some of Peggy's favorite things to do are spending time with her husband and 2 boys, binge watching a show, walking her dogs or redecorating a room.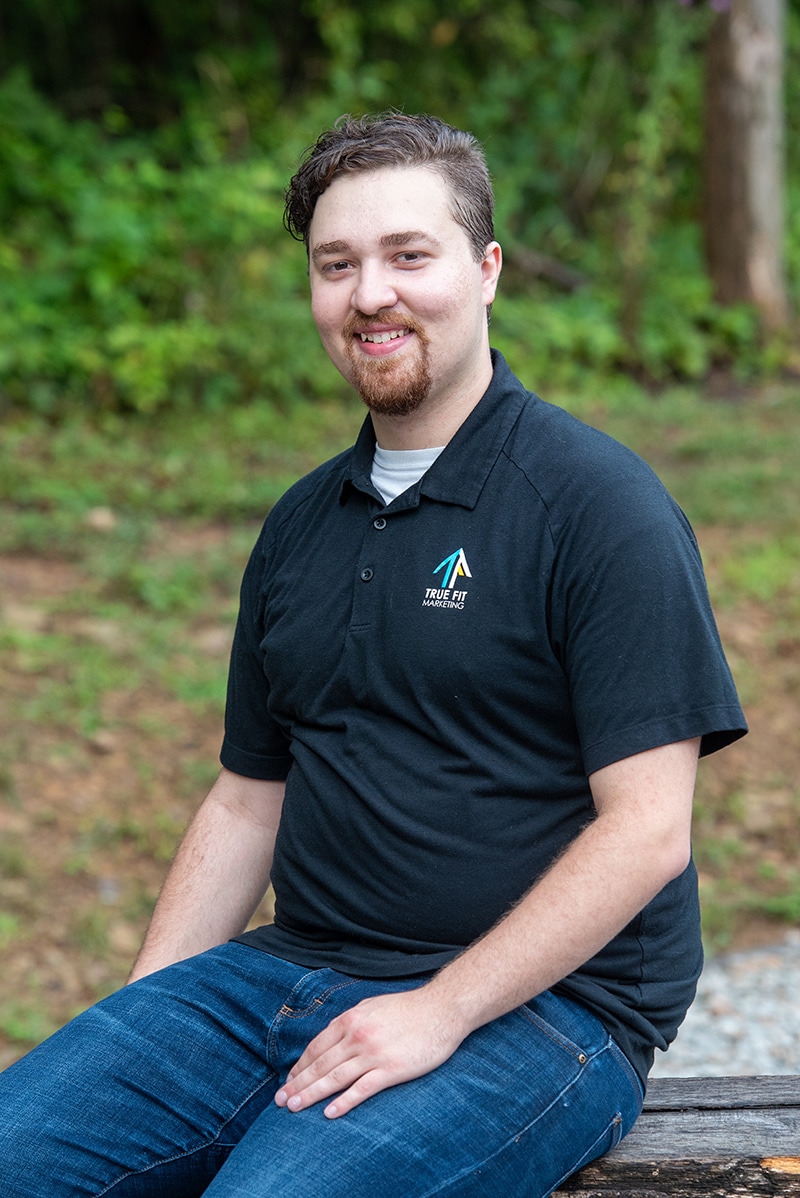 Steven Geer
Lead Videographer & Editor
Steven graduated from Kent State University with a degree in broadcast journalism in 2018. While studying for his degree, he worked as a reporter and producer for student media in both news and entertainment. He later went on to produce for Hudson Community Television in Ohio, where he made promotional videos for several nonprofit organizations. He strives to apply journalistic storytelling to his video production.
Sam Kowall
Drone Operator & Videographer/Editor
Sam is True Fit's trusty drone operator and video editor. He is an FAA Part-107 Certified Drone Pilot and owner of Mon Valley Drone. Sam was born and raised in Donora PA, and is a US Navy veteran that served in Desert Storm. For 20 years he worked with Bellsouth and AT&T in Atlanta Georgia, testing lights for cellphone towers. These days, he spends his time capturing breathtaking aerial shots of the greater Pittsburgh area, while only destroying four drones in the process. As he says, "if you're gonna fly drones, you're gonna crash drones!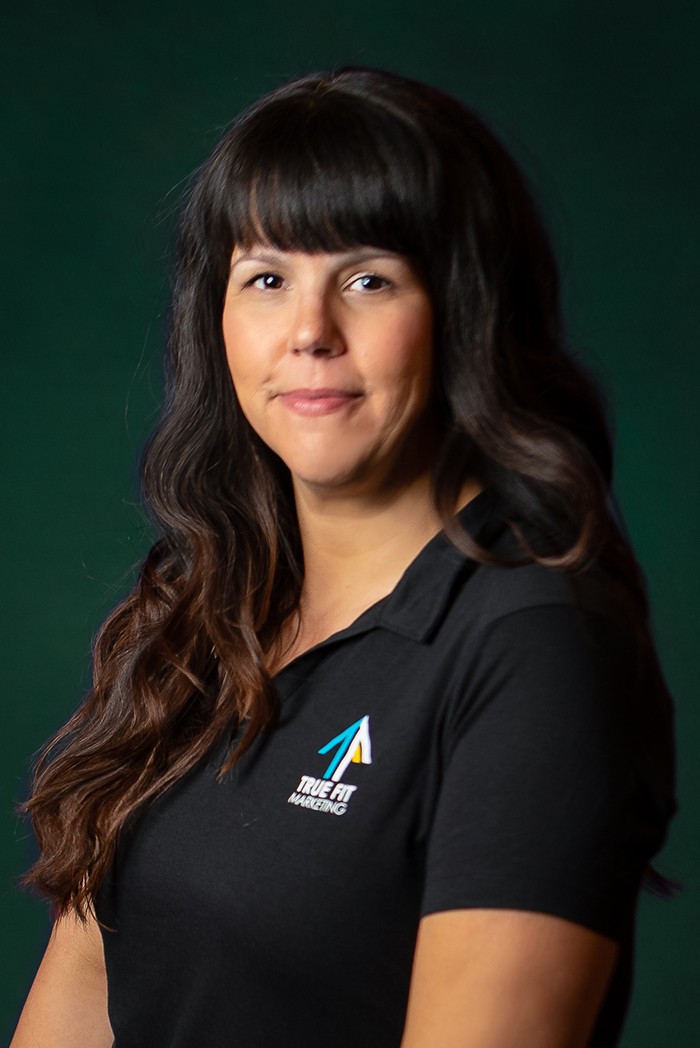 Danielle Burfield
Lead Photographer
Danielle has joined the True Fit Marketing Team as Lead Photographer and will focus on branding, headshots, product photography, commercial photography, events, and any other fun ideas or products our clients throw at us. Fascinated with telling a story with light, composition, and texture, Danielle is a multidisciplinary photographer. She specializes in Fine Art, Newborn, Child, Branding, and Family Portraiture in the greater Pittsburgh Area.
In 2012, after the birth of her daughter, Danielle followed her heart and established Danielle Nichole Photography. Fueled by the desire of taking photographs of her baby girl, she quickly realized how much she adored capturing those precious and fleeting moments for others too.
Danielle brings a unique perspective to every shoot. Her work has been featured in various photographer blogs and publications. She was voted a top 20 photographer worldwide in the 2018 Shoot and Share Competition: Creative Work category.
When not looking through the viewfinder of her camera, Danielle enjoys spending time with her two daughters, her best bud Anita (aka Danielle's Mom), sharing wine with friends, listening to live music and going to the movies . But let's be honest, she still takes pictures the entire time anyway.
National Marketing Partners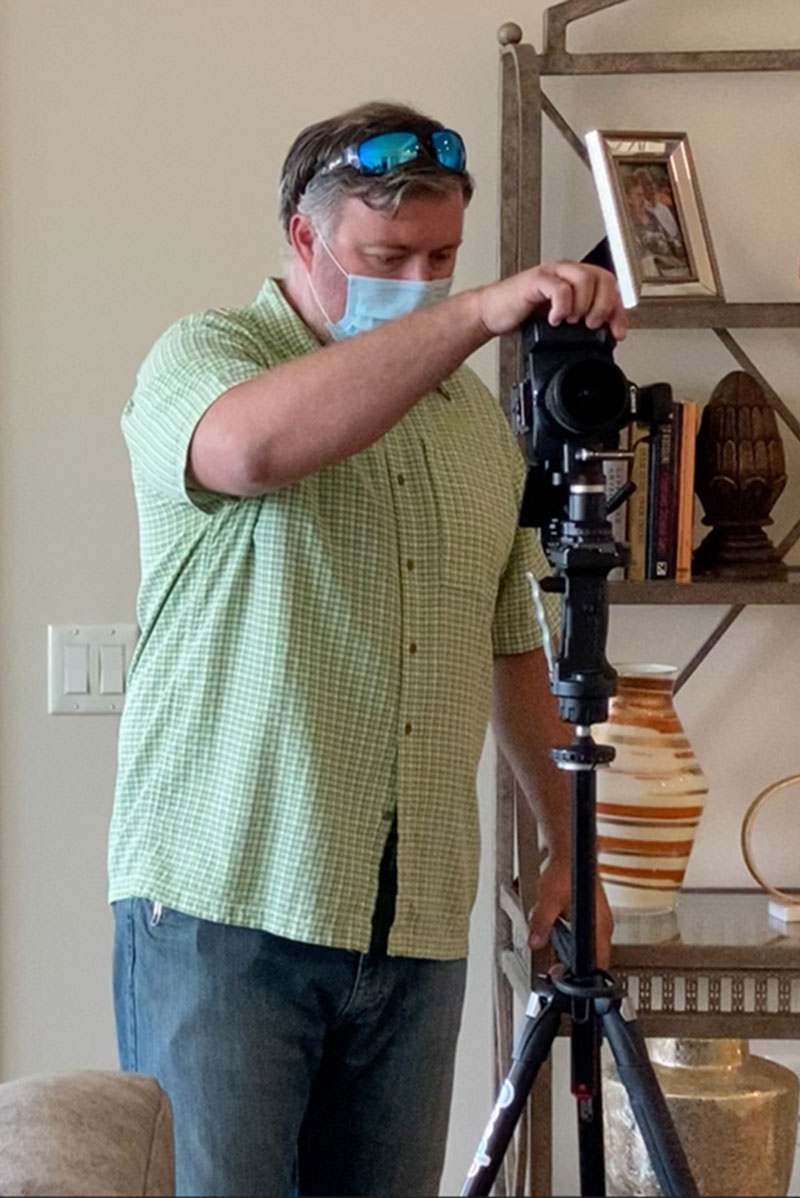 Chris Reidenbagh
Red Clay 360º – Award Winning Google Certified Photographer
Chris supports our team and clients with Award Winning 360º Photography and Videography along with some high flying drone work.
Over the past 10 years, Chris has worked with over 30 Visitors Bureaus, Convention Centers, and Community Development Organizations to help them teach them how to creatively use digital marketing strategies, but also concentrate on educating their members and businesses to help bring visitors to their regions attractions and main streets.
Grow with Google Small Business – in this seminar, businesses will learn basic to advanced techniques in how to actively capture people looking for their products and services within their geographic location.
They'll learn how to implement and use Google's free analytical tools in order to make decisions that will help their business grow and effectively monitor their digital marketing efforts.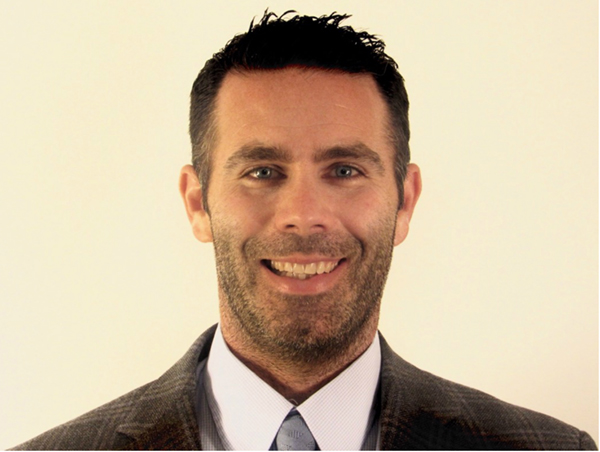 James Bissell
Chief Internet Doctor and Owner of PhDesigned
James and his team at PhDesigned, not only support our Advertising, Analytics, and Website programs, but they are also a national training partner. Their team of professionals are known for their responsiveness, hard work, and flexibility to make clients' visions and goals a reality.
Dr. James Bissell has his PhD from Robert Morris University and completed research on social media. He has taught in higher education for over 10 years.
PhDesigned is a digital fulfillment agency that provides online advertising solutions, training, and digital services to help increase revenue for your organization. Our PhD Team will handle all of the fulfillment after the sale like creative, advertising placement, monitoring and reporting. Through our ADucation® brand, we provide training to educate your team on these solutions and how to focus on selling to their customers.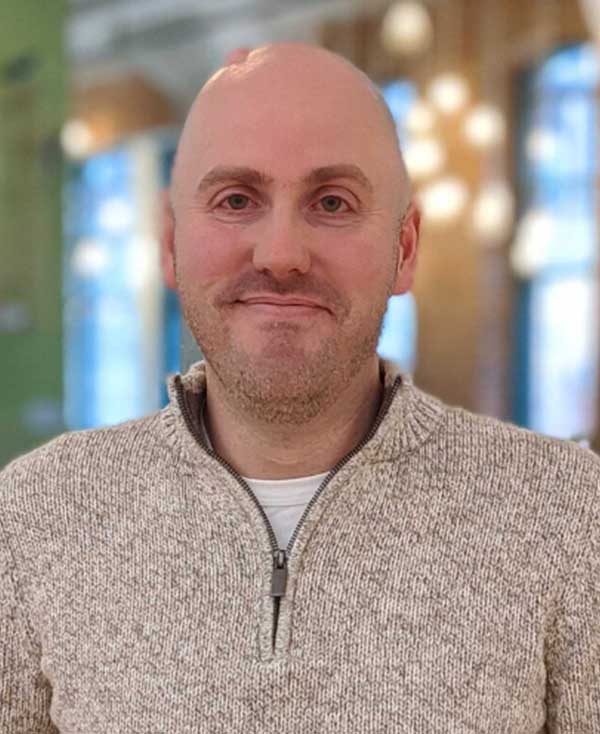 Brian Searl
Insider Perks
Brian and his team at Insider Perks helps support our clients with Reputation Management, Review Funnels, Local SEO, and Directory Submissions.
Buckle up; this is a long and somewhat interesting story. Admittedly, that's a little biased since it's my own story, but here we go anyways. It all began back in 2009 when our humble company was a video blog and nothing more. Since then we've grown to be the #1 most trusted source for Campgrounds & RV Parks looking for next-generation marketing.